Plastic Classic Regatta- July 15 will be the annual Plastic Classic Regatta. Information and a signup form are attached. Centerpiece of the event is annual the Tour de South Bay, a fun race/cruise around the buoys using working jib and mainsail only (no spinnaker, no genoa). Winner gets the Coveted Triton Perpetual Trophy. After the race is the famous party at the Bay View Boat Club. Anchor in the "inner harbor" (see local-knowledge map below) or raft up next to Dogstar which will be flying the Triton banner in the inner harbor. The BVBC provides water taxi service to get you to and from the party. Dinner is available at the BVBC. See you there!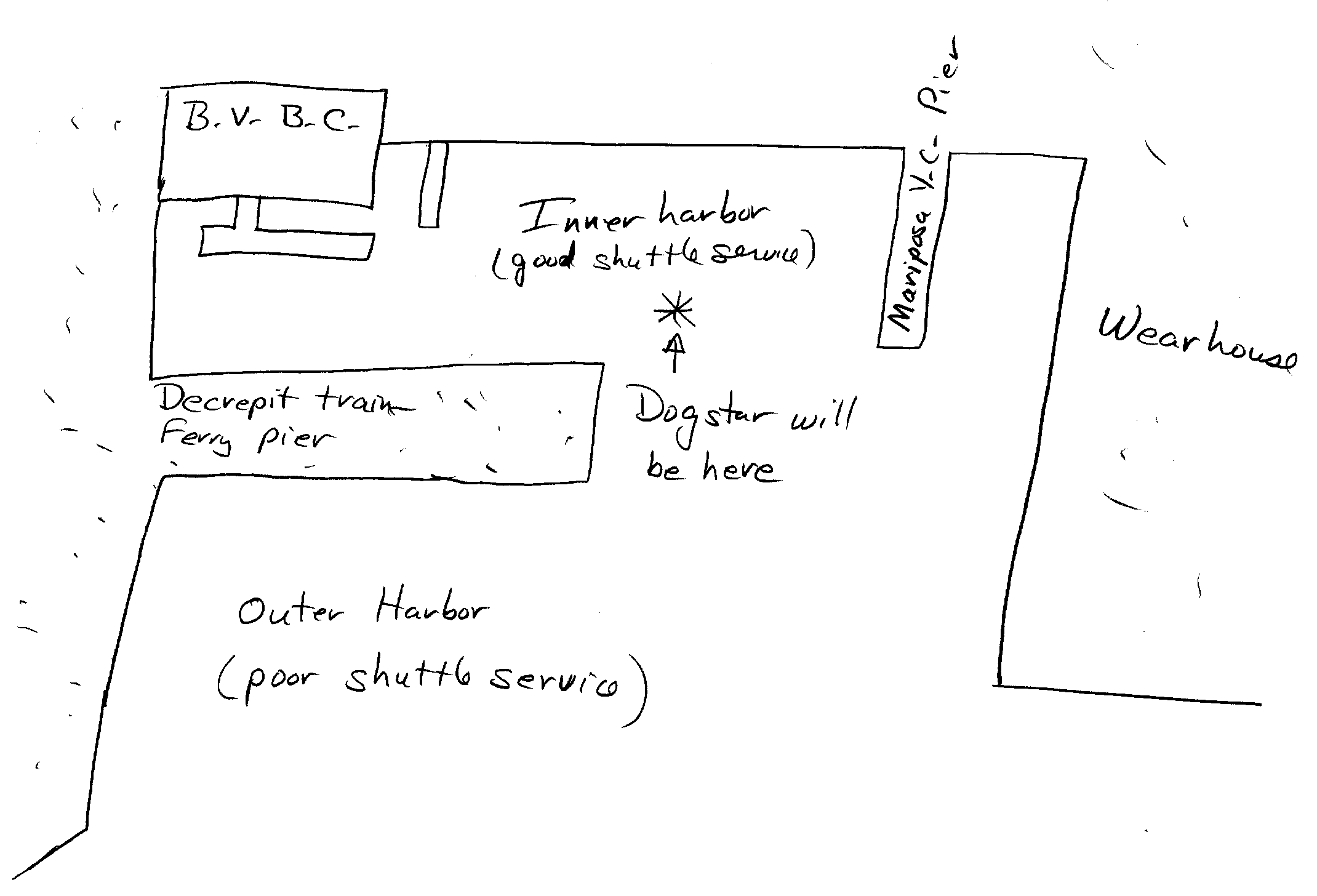 After the race/cruise at the Plastic Classic, anchor in the inner harbor for best water taxi service to the Bay View Boat Club.
---
July 4th at Vallejo Yacht Club- Tom Newton explains:
Here's the deal... any and all tritoneers are invited to sail and tie up overnight or drive to the vallejo yacht club for the forth of july thing....fireworks! right over our heads!! Food...dinner is a definite maybe. Gimme a call. Music will be played... I'll be in and out of the club all day....tritoneers are expected....so, show up anytime in the afternoon...dinner at...ah....ah....sometime.....It was good the last two years and will be even better this year. If you're planning to come, give me a call at 707-552-2325.