Fall Dinner, November 2, San Francisco Yacht Club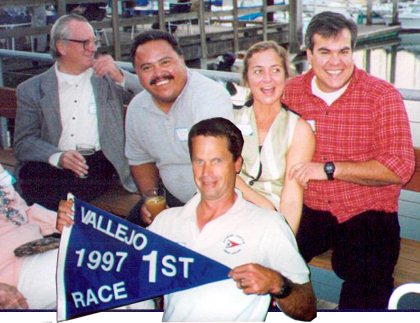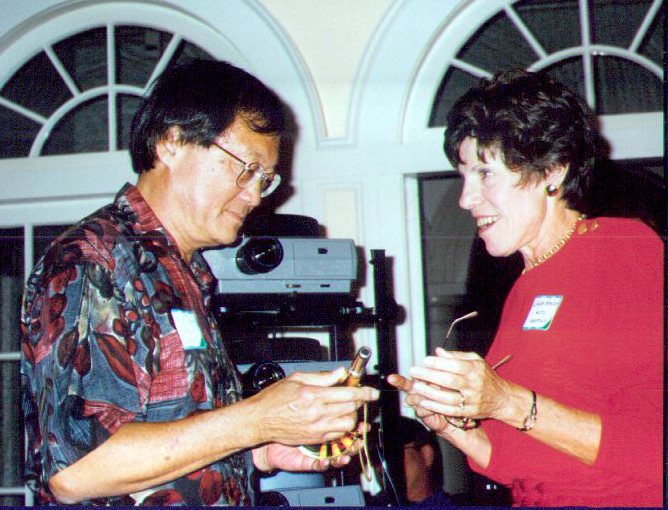 Happy Hour: Roy, Dolf, Sherri, Jason and Ely                  Alex gives Laura a token of our appreciation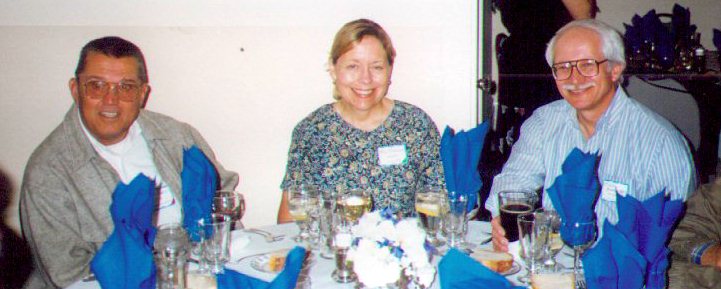 Jim with hungry Vikings Peggy and Mike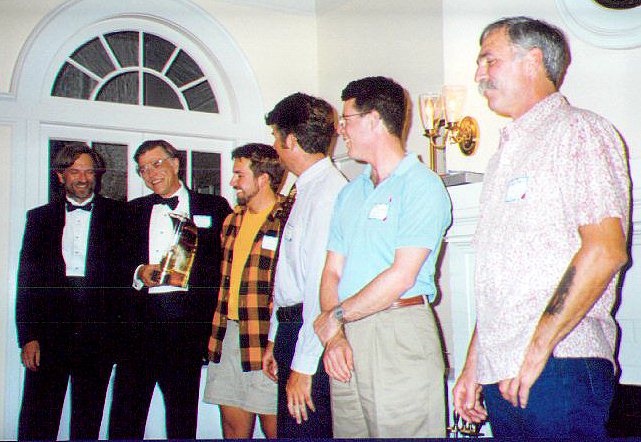 After receiving the YRA first place award, the crew of Hooke performed a skit about Boot Camp for waiters.

---
50 Triton crew, skippers and friends gathered at the splendid San Francisco Yacht Club for our 36th (or so) Annual Fall Dinner. Once again, Laura Petersen did a superb job organizing the affair. If you weren't there, you missed a good one. The highlights of the evening were:

Happy Hour!
Great Dinner
A recounting of Triton stories during the "business" meeting led by Cocommodore Richard Golden
Awards ceremony
And the highlight of the evening, Alex Cheng's Super Slide Show.
Bravo Alex! And Bravo Laura! A great end to the '97 sailing season.